The Warzone
Aragorn [Lp98]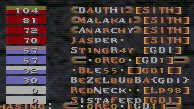 xxx.xxx.xxx.xxx:xxxxx

As on the first map, this was not an easy match for either clan. After an attempt to capture failed, Malakai[SITH] grabbed the flag and managed to make his way back to base in the first two minutes of play for a cap. Stingray[GDI] grabbed the flag before SITH could cap again but got fragged, however SITH's flag carrier was also fragged during the attempt and since stingray[GDI] respawned in SITH's base he


was able to grab the flag, teleport to the middle and make a quick cap, evening up the match. Anarchy[SITH] got his clan a second cap before long, but still the match was still close. In the first ten minutes of play, SITH was only about one cap ahead. Afterwards, SITH got ahead by about two or three caps and eventually won the match. At one point Stingray[GDI]was stuck in his bunker while three members of the opposing clan were in his base.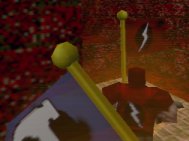 Malakai captures the flag.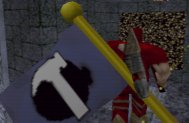 Who's waiting on the other side?

Dauthi[SITH] finally fragged stingray and returned his flag but the SITH flag carrier was also fragged. Dauthi grabbed the GDI flag and stingray, respawning in enemy base once again, grabbed the SITH flag. The two flag carriers met in the middle and Stingray fragged Dauthi and returned GDI's flag, unfortunatly he then drowns. Oreo[GDI], acting quickly, then grabbed the enemy flag in the middle and ran to base for another GDI cap. This match was enjoyable to watch with both clans behaving in a sporting fashion.